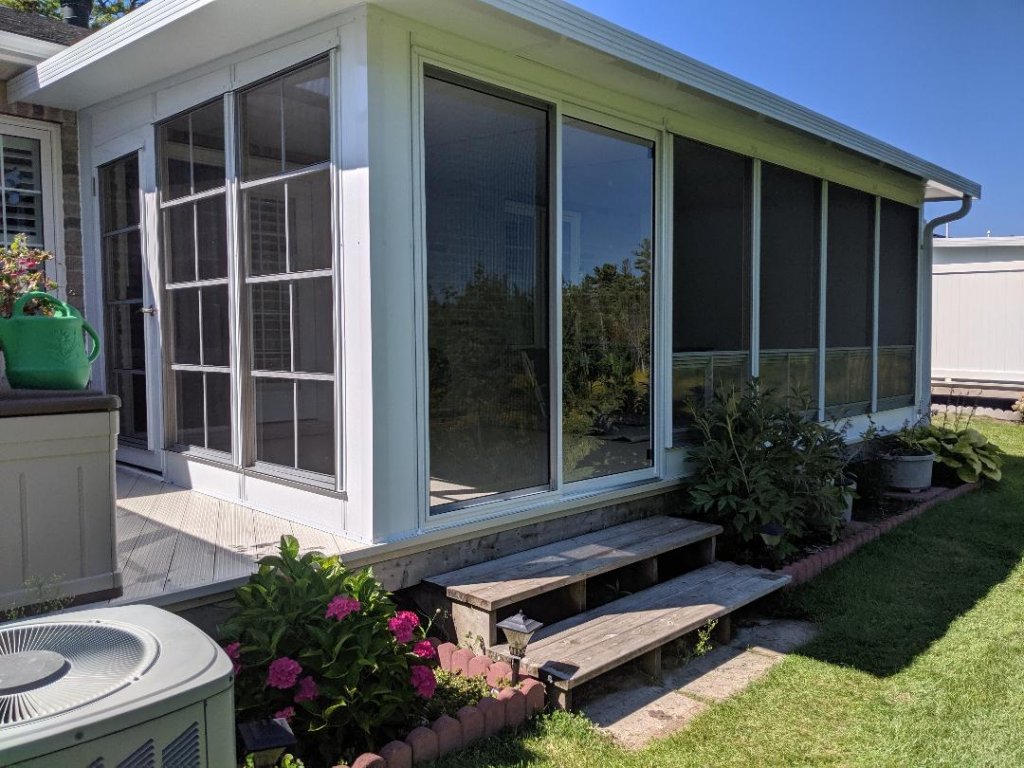 Sunrooms & WeatherMaster
This is the year to take back the outdoors. Sit back, relax and enjoy the sunshine without being bugged, or bitten. Pick the style, size, and area, and we will do the rest. We build and design specifically to your specifications.
Let your sunroom become your favourite room to spend time in.
WeatherMaster Patio Windows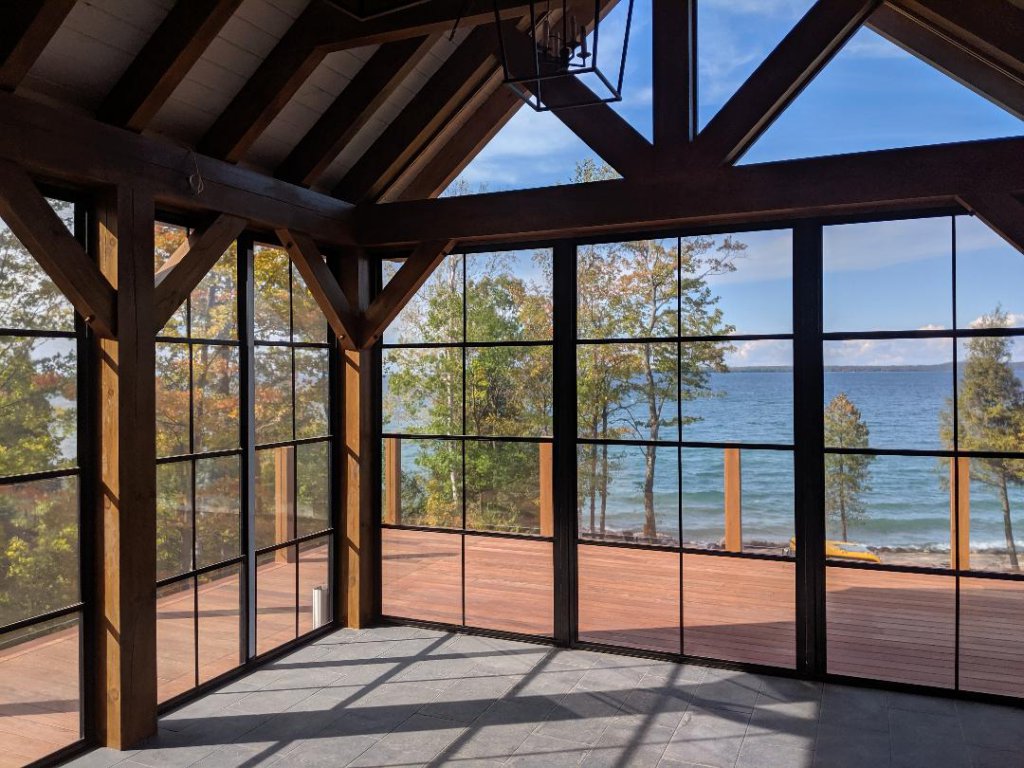 Style, safety, and flexible designs are the cornerstones of WeatherMaster Window Systems. The WeatherMaster window combines the open feeling of a screen room and the comfort and convenience of a patio room. Specially designed for porches, screen enclosures, timberframes, stick built screen rooms, and even gazebos, the WeatherMaster window system is easily installed and can convert any of these areas into your favourite three-season room in the house.
Benefits
Smooth operation
75% Ventilation
Maintenance-free
Enclose your room from the elements
(Max width of 12′ wide x 8′ high)
Available Colours
Available Tints
Horizontal 2 & 4 Track Windows
Vertical 4 Track Entry Door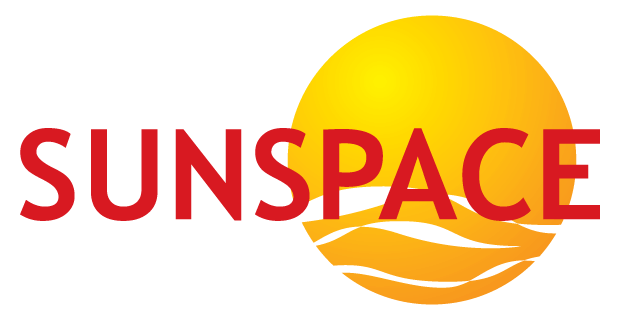 Sunspace Sunrooms
Dungate Windows & Sunrooms has been the longest standing Sunspace dealer since 1998. We have helped thousands of customers with their sunroom goals and dreams. Sunspace is a founding member of the Canadian Sunroom Manufacturer Association, a 20+ year member of the Ontario Recreation Vehicle Dealer Association, and a member of Camping in Ontario who named us Supplier of the year in 2009 and 2010.
Our sunrooms and enclosures are designed to extend your enjoyment of the outdoors without the usual annoyances of wind, rain, insects, and harmful UV rays.
A Sunspace sunroom will add beauty and comfort to your home, and it will also increase its value. Our enclosures can be installed directly onto an existing patio or deck and even under a previously constructed roof.
In as little as one day, we can add a whole new living space that will become your favourite area to spend time in.
Sunroom Styles
As a Branded Sunspace dealer you will find listed products and styles that are part of Dungate's Sunrooms, or related and complimentary products.
If you wish to know more about a certain Sunroom style or addition, visit our Contact Page and reach out to us today.
Four Season Thermal Sunroom

Three Season Sunroom

Weathermaster System Sunroom

WeatherMaster Window Wall System

Patio Covers – Acrylic

Patio Cover – Hardtop
No Title
We are so happy with Dungate Windows & Sunrooms, they did an excellent job, very professional. When we bought our house 9 years ago, we said "wouldn't a sunroom be nice" Went with Dungate: local, been in business for many years!, Canadian & love their reviews. I would choose them again. We are going to enjoy our 14×12 sunroom for years to come! Again thank you for the good work!
Ready to get started? Contact Dungate today